Philadelphia, PA, USA / Moscow, Russia — Bioquark, Inc., (www.bioquark.com) a life sciences company focused on the development of novel bio-products for regeneration, disease reversion, and healthy aging, and Moscow based, Lakmus LLC, a diversified investment company with business interests in pharmacies, restaurants, and real estate, announced a multi-disciplinary research collaboration with the FSBI Zakusov Institute of Pharmacology, Russian Academy of Medical Sciences (http://www.academpharm.ru/), and the Pavlov Institute of Physiology of the Russian Academy of Sciences (http://www.infran.ru/), to jointly study the pharmacotherapeutic longevity enhancement properties of its combinatorial regenerative biologic candidates.
"We are very excited about this continued collaboration with Lakmus," said Ira S. Pastor, CEO, Bioquark Inc. "The disciplined development of our combinatorial biologic candidates (Bioquantines) for healthy longevity enhancement, represents another important step in our continued evolution as a company focused on a broad range of therapeutic products and services in the regenerative healthcare space."
Throughout the 20th century, natural products formed the basis for a majority of all pharmaceuticals, biologics, and consumer healthcare products used by patients around the globe, generating trillions of dollars of wealth. However, many scientists believe we have only touched the surface with what the natural world, and its range of organisms, which from a health and wellness perspective are much further advanced than human beings, has to teach us.
The integration of a complex set of newer research disciplines, including interkingdom signaling, semiochemical communication, and evolutionary biology, as well as significant recent activity in the areas of the microbiome, are highlighting a myriad of new ways that non-human bio-products can affect the human genome for positive transitions in health and wellness dynamics.
"Bioquark has spent several years studying the natural ability of many species to turn back biological time in order to maintain health, fitness, and survival, developing a broad understanding of the combinatorial biochemical approaches they use to control nested hierarchies of disease (i.e. gene, cell, tissue, organism, environment)," said Dr. Sergei Paylian, Founder, CSO, and President, Bioquark Inc. "This research initiative is one more step in the path in allowing humans to recapture these capabilities to effectively counter our unfortunate progression into aging, disease and degeneration."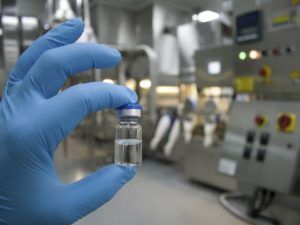 About Bioquark, Inc.
Bioquark Inc. is focused on the development of natural biologic based products, services, and technologies, with the goal of curing a wide range of diseases, as well as effecting complex regeneration. Bioquark is developing both biological pharmaceutical candidates, as well as products for the global consumer health and wellness market segments.