Philadelphia, PA, USA / Mexico City, Mexico — Bioquark, Inc., (www.bioquark.com) a life sciences company focused on the development of novel bioproducts for complex regeneration, disease reversion, and aging, and RegenerAge SAPI de CV, (www.regenerage.clinic/en/) a clinical company focused on translational therapeutic applications of a range of regenerative and rejuvenation healthcare interventions, have announced a collaboration to focus on novel combinatorial approaches in human disease and wellness. SGR-Especializada (http://www.sgr-especializada.com/), regulatory experts in the Latin American healthcare market, assisted in the relationship.
"We are very excited about this collaboration with RegenerAge SAPI de CV," said Ira S. Pastor, CEO, Bioquark Inc. "The natural synergy of our cellular and biologic to applications of regenerative and rejuvenative medicine will make for novel and transformational opportunities in a range of degenerative disorders."
As we close in on $7 trillion in total annual health care expenditures around the globe ($1 trillion spent on pharmaceutical products; $200 billion on new R&D), we are simultaneously witnessing a paradoxical rise in the prevalence of all chronic degenerative diseases responsible for human suffering and death.
With the emergence of such trends including: personalization of medicine on an "n-of-1" basis, adaptive clinical design, globalization of health care training, compassionate use legislative initiatives for experimental therapies, wider acceptance of complementary medical technologies, and the growth of international medical travel, patients and clinicians are more than ever before, exploring the ability to access the therapies of tomorrow, today.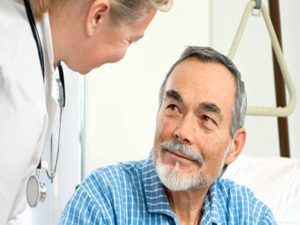 The estimate of the current market size for procedural medical travel, defined by medical travelers who travel across international borders for the purpose of receiving medical care, is in the range of US $40–55 billion.
Additionally, major clinical trial gaps currently exist across all therapeutic segments that are responsible for human suffering and death. Cancer is one prime example. As a leading cause of morbidity and mortality worldwide for many decades, today there are approximately 14 million new cases diagnosed each year, with over 8 million cancer related deaths annually. It is estimated that less than 5% of these patients, take the initiative to participate in any available clinical studies.
"We look forward to working closely with Bioquark Inc. on this exciting initiative," said Dr. Joel Osorio, Chief of Clinical Development RegenerAge SAPI de CV. "The ability to merge cellular and biologic approaches represents the next step in achieving comprehensive regeneration and disease reversion events in a range of chronic diseases responsible for human suffering and death."
About Bioquark, Inc.
Bioquark Inc. is focused on the development of natural biologic based products, services, and technologies, with the goal of curing a wide range of diseases, as well as effecting complex regeneration. Bioquark is developing both biological pharmaceutical candidates, as well as products for the global consumer health and wellness market segments.
About RegenerAge SAPI de CV
RegenerAge SAPI de CV is a novel clinical company focused on translational therapeutic applications, as well as expedited, experimental access for "no option" patients, to a novel range of regenerative and reparative biomedical products and services, with the goal of reducing human degeneration, suffering, and death.