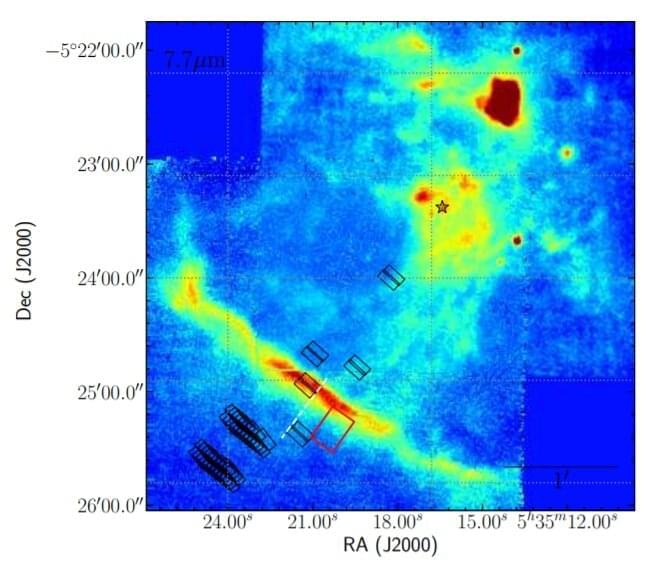 Using spacecraft and ground-based facilities, Russian astronomers have inspected the Orion Bar photodissociation region, focusing on the mid-infrared emission from this source. Results of the study could help astronomers to better understand the evolution of polycyclic aromatic hydrocarbons in space. The research was published November 10 on arXiv.org.
At a distance of about 1,300 light years away, the Orion Nebula is the nearest region of massive star formation to Earth, with a complex and extensive gas structure. It hosts the so-called "Orion Bar"—a ridge-like feature of gas and dust formed by the intense radiation from nearby, hot, young stars, which appears to be shaped like a bar.
The Orion Bar is a photodissociation region or photon-dominated region (PDR). In general, PDRs are regions in the interstellar medium (ISM) at the interface between hot ionized gas and cool molecular gas that are energetically dominated by non-ionizing ultraviolet photons.