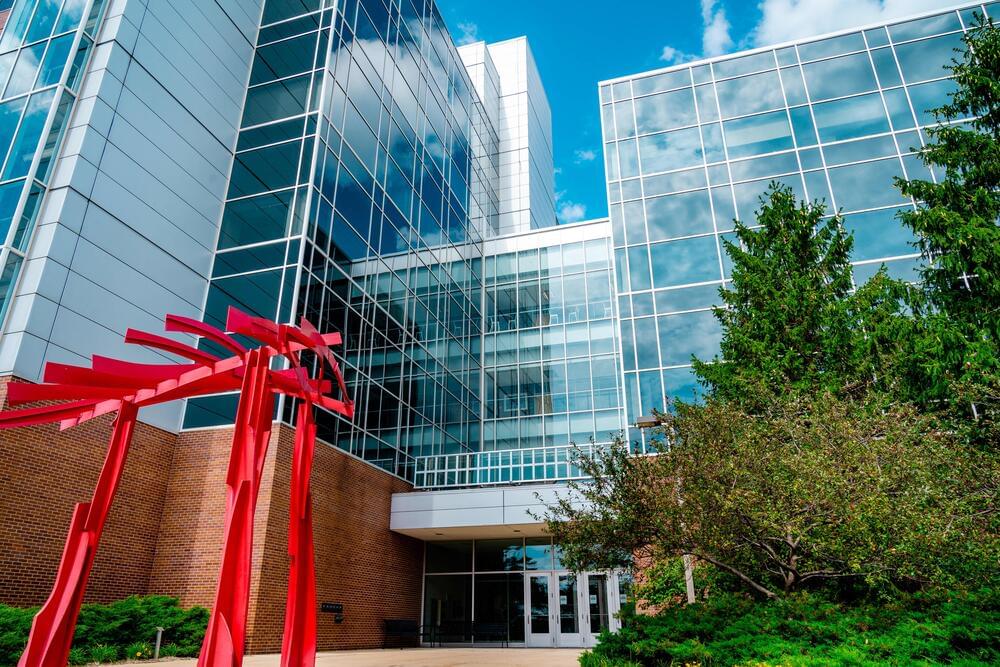 Ubiquitous Energy solar energy capturing windows installed at Michigan State University.
Courtesy of Ubiquitous Energy.
A material science start-up, Ubiquitous Energy, is raising tens of millions of dollars to turn windows into surfaces that capture solar energy. The California start-up announced on Tuesday it closed a $30 million funding round, including an investment from consumer window and door manufacturing giant Andersen Corporation, bringing its total funding raised to $70 million.