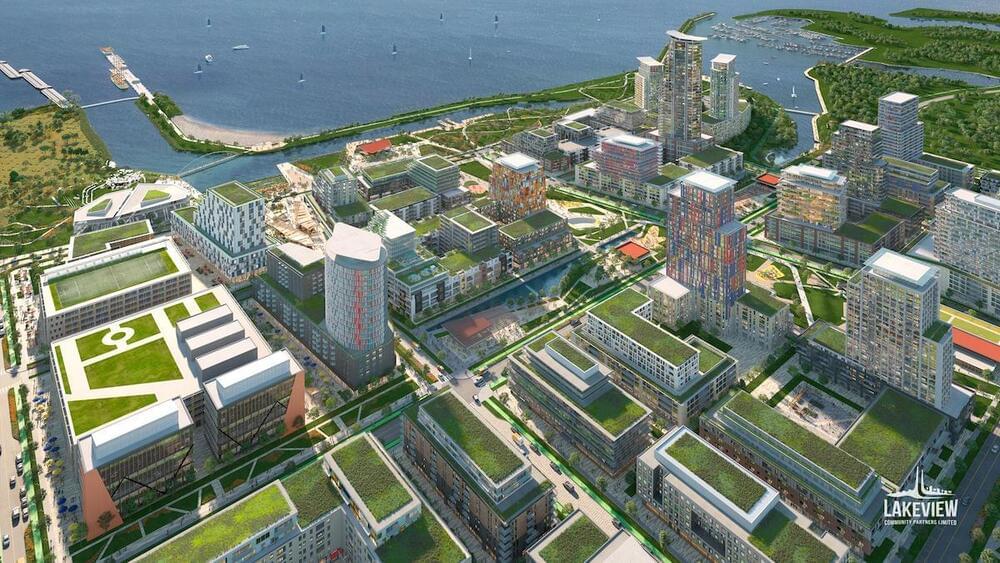 Lakeview Generating Station was once a coal plant in Mississauga, a suburb of Toronto. But now, developers are reimagining it to become a mixed-use, lakefront village, where residents can walk or bike anywhere within the site in just 15 minutes.
Lakeview Village, as the new development will be named, will reclaim access and views of the lake, both of which the former coal plant had restricted for locals. As reported by Fast Company, the government shut down the plant in 2005, and initially planned to replace it with a gas-fired power plant. But the community protested this idea, instead pushing for the site to become something meaningful for the residents.
"There were a lot of grassroots community efforts that really resisted and had a more ambitious vision for what the waterfront could be here, toward a mixed-use, sustainable waterfront community," Brian Sutherland, vice president of development at Argo Development Corporation, told Fast Company. Argo is leading the redevelopment project.