Rudrapur, Uttrakhand, India — July 02, 2017
Revita Life Sciences, (http://revitalife.co.in) a biotechnology company focused on translational regenerative therapeutic applications, has announced that it is continuing to advance their novel, multi-modality clinical intervention in the state of brain death in humans.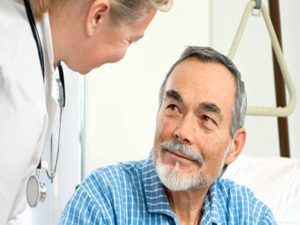 "We have proactively continued to advance our multi-modality protocol, as an extended treatment before extubation, in an attempt to reverse the state of brain death" said Mr.Pranjal Agrawal, CEO Revita Life Sciences. "This treatment approach has yielded some very encouraging initial outcome signs, ranging from minor observations on blood pressure changes with response to painful stimuli, to eye opening and finger movements, with corresponding transient to permanent reversal changes in EEG patterns."
This first exploratory study, entitled "Non-randomized, Open-labelled, Interventional, Single Group, and Proof of Concept Study with Multi-modality Approach in Cases of Brain Death Due to Traumatic Brain Injury Having Diffuse Axonal Injury" is ongoing at Anupam Hospital, Rudrapur, Uttrakhand. The intervention primarily involves intrathecal administration of minimal manipulated (processed at point of care) autologous stem cells derived from patient's fat and bone marrow twice a week.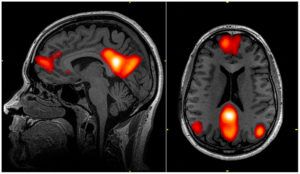 This study was inappropriately removed from the Indian Council of Medical Research (ICMR) database. ICMR has no regulatory oversight on such research in India.
The Central Drugs Standard Control Organization (CDSCO), Drug Controller General of India, had no objection to the program progressing. Regulatory approval as needed for new drugs, is currently not required when research is conducted on the recently deceased, although IRB and family consent is definitely required. CDSCO, the regulator of such studies, clearly states that "no regulatory requirements are needed for any study with minimal manipulated autologous stem cells in brain death subjects".
Death is defined as the termination of all biological functions that sustain a living organism. Brain death, the complete and irreversible loss of brain function (including involuntary activity necessary to sustain life) as defined in the 1968 report of the Ad Hoc Committee of the Harvard Medical School, is the legal definition of human death in most countries around the world. Either directly through trauma, or indirectly through secondary disease indications, brain death is the final pathological state that over 60 million people globally transfer through each year.
"We are in process of publishing our initial retrospective results, as well ongoing early results, in a peer reviewed journal. These initial findings will prove invaluable to the future evolution of the program, as well as in progressing the development multi-modality regenerative therapeutics for the full range of the severe disorders of consciousness, including coma, PVS, the minimally conscious state, and a range of other degenerative CNS conditions in humans," said Dr. Himanshu Bansal, Chief Scientific Officer, Revita Life Sciences and Director of Mother Cell.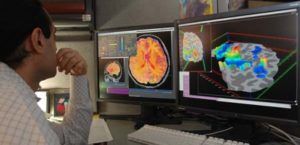 With the maturation of the tools of medical science in the 21st century, especially cell therapies and regenerative medicines, tissues once considered irretrievable, may finally be able to be revived or rejuvenated. Hence many scientists believe that brain death, as presently defined, may one day be reversed. While the very long term goal is to find a solution for "re-infusing life", the short term purpose of these types of studies is much less dramatic, which is to confirm if the current definition of brain irreversibility still holds true. There have been many anecdotal reports of brain death reversal across the world over the past decades in the scientific literature. Studies of this nature serve to verify and establish this very fact in a scientific and controlled manner. It will also one day give a fair chance to individuals, who are declared brain dead, especially after trauma.
About Revita Life Sciences
Revita Life Sciences is a biotechnology company focused on the development of stem cell therapies and regenerative medicine interventions that target areas of significant unmet medical need. Revita is led by Dr. Himanshu Bansal MD, who has spent over two decades developing novel MRI based classifications of spinal cord injuries as well as comprehensive treatment protocols with autologous tissues including bone marrow stem cells, Dural nerve grafts, nasal olfactory tissues, and omental transposition.