Yesterday, March 25 2013, the Colorado Legislature passed a resolution making March 25, Aerospace Day. What a great way to celebrate Colorado's participation in space endeavors. The state is the second largest employer of space related companies. Thanks to Colorado Space Business Roundtable (CSBR), the Colorado Space Coalition (CSC), the Rocky Mountain AIAA (RMAIAA), and the many sponsors who helped make this possible.
The sponsors are Aurora Chamber of Commerce, Ball Aerospace Technologies, GH Phipps Construction, Lockheed Martin Space Systems, Metro State University of Denver, United Launch Alliance, Red Canyon Software, Sierra Nevada Corporation, Webster University, and the Wings Over the Rockies Air and Space Museum.
Picture of the Colorado Senate just after passing the resolution.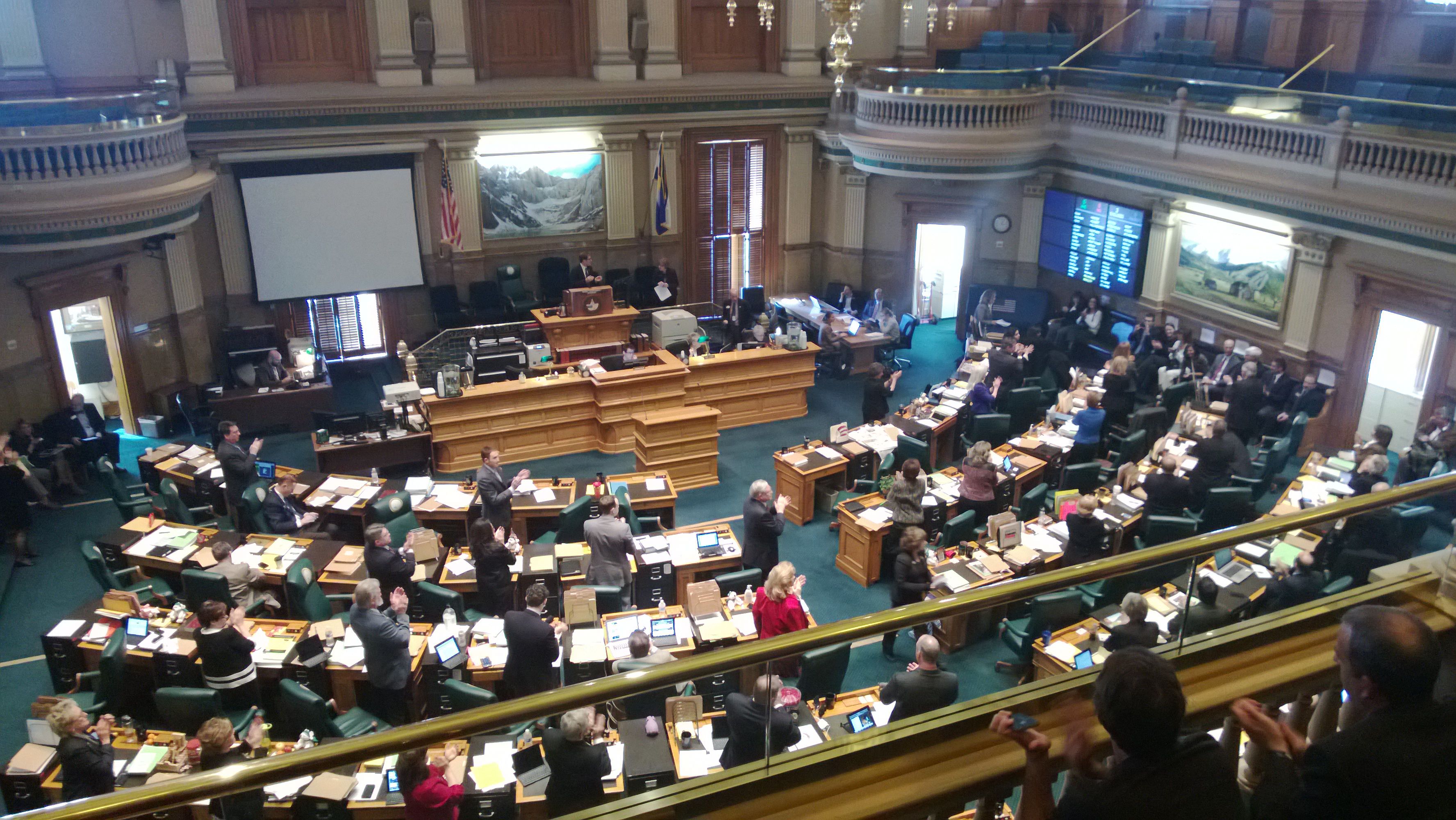 Picture of the Colorado House of Representative congratulating CSBR, CSC & RMAIAA just after having passed the resolution.
If we are to become a space faring civilization it is important to celebrate our efforts in space endeavors. Our Colorado legislature recognized the need and passed the resolution to make March 25 Colorado's Aerospace Day. I hope all the other states will would join Colorado and make March 25 Aerospace Day, and one day March 25 will be the national Aerospace Day.
———————-
I received some photos from Michael Piccone. Here they are
Picture of the inside Capitol Hill showing some of the attendees visiting with the exhibitors.
Picture of 60+ of us who attended. There were more, and we were the ones who posed for this photo.
Close up of on of our state senators.
Some of the people who planned and made this event and resolution possible. They are from CSBR, CSC, Colorado Legislature, Lockheed, Boeing, Wings Over the Rockies.…
——————————————
Benjamin T Solomon is the author of the 12-year study An Introduction to Gravity Modification