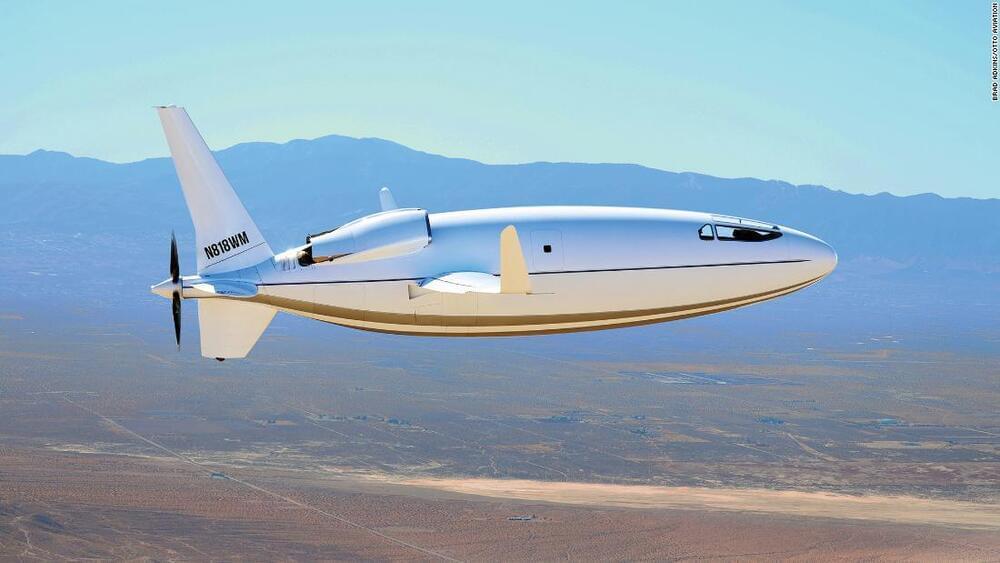 Is it an egg, a blimp or a bullet? Whatever you might want to call the shape of the Otto Celera 500L, it's one that catches the eye. It looks like no other plane out there, and for a good reason: unique aerodynamics.
The shape of the Celera is designed to drastically reduce drag by allowing air to flow very smoothly over the surface of the plane. That makes the aircraft less power-hungry, which means it burns less fuel.
"This gets us four to five times the efficiency of other turboprop aircraft, and seven to eight times the efficiency of jet aircraft," says William Otto Jr., CEO of Otto Aviation.