"The Future: A Very Short Introduction" (OUP, 2017) by Dr. Jennifer M Gidley.

Oxford University Press has just released a wonderful little animation video centring on my book "The Future: A Very Short Introduction" published in 2017. In an entertaining way it shows how the concept of the future or futures is central to so many other concepts — many of which are the subject of other OUP Very Short Introductions. The VSI Series now has well over 500 titles, with 'The Future' being number 516.
To watch the video click here.
You can read a full sample chapter of the Introduction. The abstracts can be read for all of the other chapters at the links below.
Contents
List of Illustrations
1 Three Thousand Years of Futures
3 The Evolving Scholarship of Futures Studies
4 Crystal Balls, Flying Cars and Robots
5 Technotopian or Human-Centred Futures?
6 Grand Global Futures Challenges
References
Further Reading & Websites
Appendix: Global Futures Timeline
Index
The book is available to purchase at OUP.
'The Future' has been very well received globally and an Arabic translation has recently been released by the Bahrain Authority for Culture and Antiquity.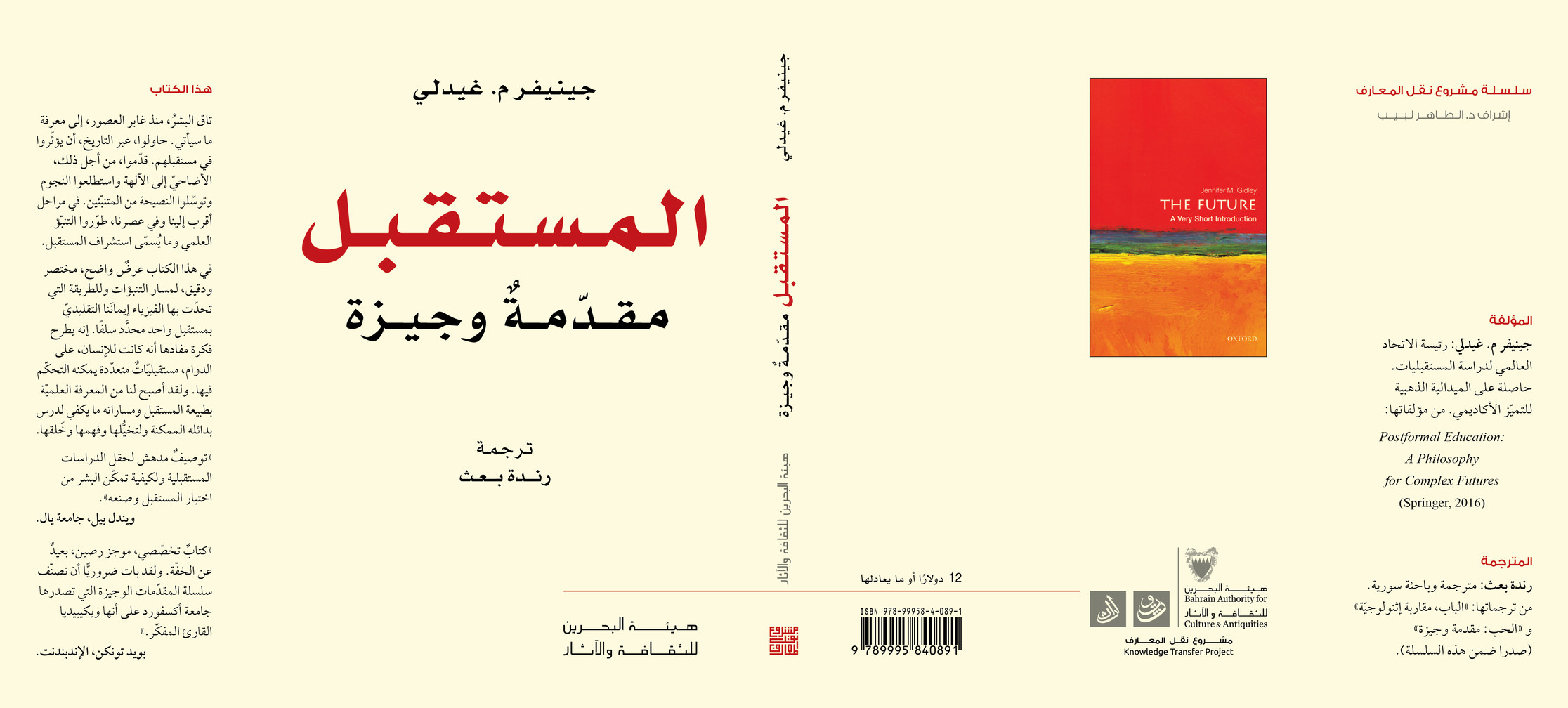 The Arabic translation of 'The Future' will be available in all book fairs in the Arab region and the distributor covers the important libraries in all Arab countries and Saqi books/UK and Jarir book store/USA . It can also be purchased through the following:
A Chinese translation has been licensed and is underway, and discussions are in process for translations into German, Turkish, Italian and French.