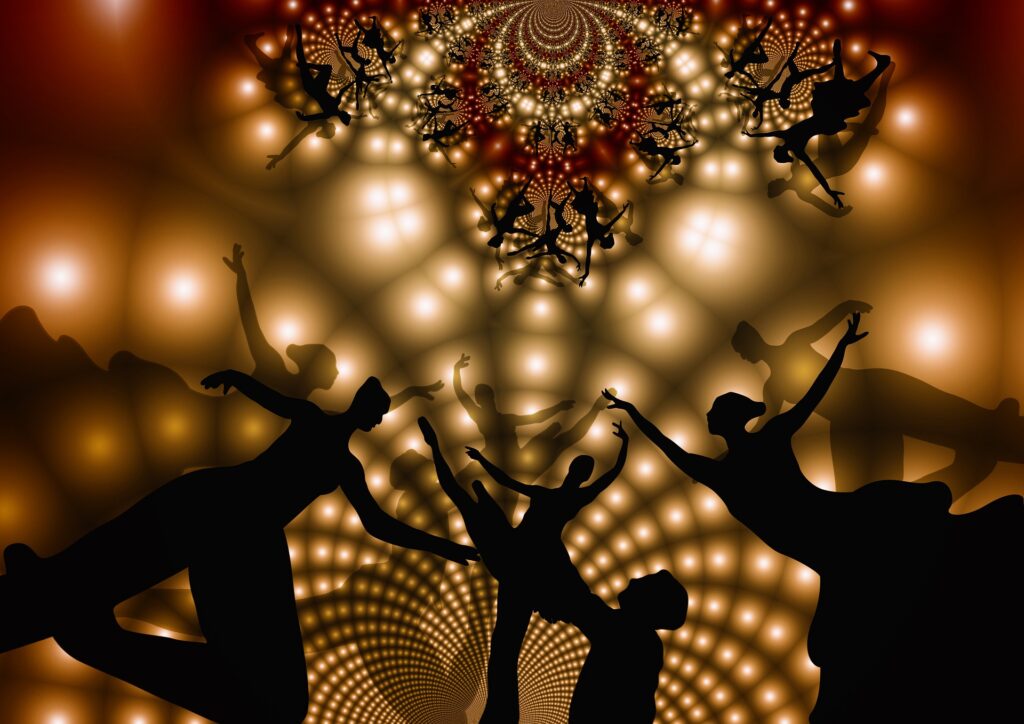 Are Administrative/Executive Assistants (EA)/Personal Assistants (PA) already living in the future as new technology hits the workplace?
Artificial intelligence (AI) is one of the most disruptive technologies affecting today's business environment. Explosive developments, funding and support for increasing the role of AI in all sectors, and across all job roles seem to be a key driver of the future of business. The impact of AI over the next decade is expected to completely transform the landscape, and no industry, or job, will be left untouched.
Jobs are among the chief concerns whenever the topic of AI is mentioned. Most people have by now heard that "robots are coming" for jobs, and that mass unemployment is "inevitable" in our collective future. But, some jobs could be transformed for the better with the rise of smart technologies making routine work easier, allowing people to focus on the job elements that they can really add value to. For that reason, we suggest that the Administrative/Executive Assistant (EA)/Personal Assistant (PA) of 2025 will not be replaced by technology, but rather, enhanced by it.
In many ways, the future is already here. Though the Admins/EAs/PAs are indeed job roles which are already being affected by AI, there is ample evidence to show that the future outlook is actually quite good as a benefit of smart technology.
With that said, it is impossible to know for sure which jobs will be eliminated within the next 10 years. However, given the quickly changing technological conditions, and with AI evolving every single day, it seems that if the Admins/EAs/PAs role remains on the job market in 2025, AI will change it significantly, and for the better.
Even more exciting, it is possible that AI will create more occasions in Admin/EA and PA work where the requirement to demonstrate uniquely human skills and capabilities will be emphasised over technology. All this points to a potentially exciting transformation for the Admin/EA/PA role.
The Past
Artificial intelligence has already radically changed the role of the Admins/EAs/PAs over the last 10 years. The changes have been even more significant than the introduction of personal computers and the smartphone combined, but possibly less obvious. A close look at the sort of things the admin job holder used to do exclusively, like typing memos and letters, scheduling meetings, booking travel, and making reservations shows that AI has already replaced nearly all of those tasks.
The Present
The responsibilities which Admins/EAs/PAs are likely to perform include acting as a first point of contact, dealing with correspondence and phone calls, managing diaries and organising meetings and appointments. At times the job can even involve controlling access to a manager or executive. Another key area includes booking and arranging travel, transport and accommodation.
Already, several applications and systems exist which can take over some of those tasks. For example, x.ai personal assistant can help schedule meetings. Voice recognition typing software can be used to send messages without Admins/EAs/PAs involvement. Voice recognition has replaced the need to type just about anything; an AI not only records the words spoken, but also optimises grammar and any emphasis required. It also translates any message into an alternative language, in real time if required.
The Future: The Admin/EA/PA of 2025
Yes, AI personal assistants will likely take on the more routine tasks away from human executive assistants—in fact, this is already transpiring. However, in the future, admin jobs filled by human workers shall not be completely erased: Humans will be available, but at a premium. Such admin positions would require more specialized training where people skills, insightful knowledge in specific domains and counselling would meet. The employees in these roles might also need to efficiently interact with AIs and augmented humans, which is a new skill that many people would have to learn in any job in 2025.
Gaining a better understanding for data is another area where Admins/EAs/PAs may have to adapt to the role of AI in their jobs. For example, seamless data flows will allow AI tools to access the diaries of multiple colleagues and perfectly schedule meetings, freeing the employee to focus on more important, human-centric tasks like personally following up with important clients. It may be important to increase the understanding of data analytics among some Admins/EAs/PAs to know when to apply a human touch. Technical knowledge to complete most tasks may become unnecessary, but a clear understanding of the limitations and capabilities of big data might give some workers an edge. Furthermore, programming skills (at least a fundamental understanding) could give some in the role the advantaged ability to customize how the data gets crunched, personalising the benefits of technology to their client or projects.
As an example of how to use AI to enhance the human element at work, imagine a specialized meeting planning algorithm that uses basic information about a meeting (attendees, venue options, timing, and catering requirements). An AI-powered digital assistant could access the required attendees' diaries and public personal data, resolve any conflicts, make the room reservation, and automatically order the appropriate catering. In this scenario, the detailed leg work being done by AI should help avoid any mistakes or errors on the financial and logistical side, while a human employee overseeing the entire process would be there to provide a personal touch as needed. It is even possible that algorithmically-curated seating arrangements designed to avoid personality clashes among meeting attendees, based on insights drawn by trawling participants' social media accounts could become common place.
AI is evolving so quickly that, within a few years, there could be similar applications which book the travel and hotels for executives intuitively. Within ten years a digital assistant could do everything to meet travel and hotel preferences of the executive including airline, flight times, departure and arrival airport, transfers, hotel chain. All while maximising traveller reward schemes during the reservation and payment. All that would be needed to do is for a admin to determine when, where and for how long the business executive would like to travel and input all requirements to one device (like Alexa or Google smart). The smart AI assistant would find the best option available for the price. Passport details and payment would be already saved in the system. Once the AI generated a list of available options, arrangements would be approved by a human assistant, then AI could make the booking. Rather than perform rote tasks in this future, Admins/EAs/PAs are the conduit for AI that can intuitively anticipate needs and maximise benefits/minimise cost and inconvenience. The objective for admins in this future is not to make travel arrangements, but to make sure there's a world-life and human-machine balance.
Another change we may see is development of careers within one single industry, as it becomes key for Admins/EAs/PAs to know the business inside out. So, there might be a job opening for "finance PA" or one that works exclusively with food industry executives. Specialization to the industry would be a by-product of the fact that people in the role place increasing emphasis on relationships. If most routine information is being handled by AI, the future of work in these jobs is really about people skills. Also, specialized knowledge and experience could be highly valued, perhaps ensuring abundant job offers that revolve around one field.
Another twist in the future of admin jobs could be that Admins/EAs/PAs work on call and become paid for specific tasks. Temporary workers or fill-ins on the job could use AI to access or "upload" the knowledge base and even institutional memory and history about what they need to know to cover for a specific person, say in the case of maternity leave. This line of developments follows the trends toward the sharing economy and taskification, embodied by Uber, AirBnB and Task Rabbit—disruptors whose time has come (and possibly gone), although their imprint on future business models may linger. Admins/EAs/PAs may experience better job prospects in the gig economy, although work stability would be an issue. It is possible that Admin/EA/PA work would become a "side job" in the face of massive unemployment cuts, similar to the Uber driver or task worker.
One wider social trend driving the future of Admins/EAs/PAs employment is that the job market and people's perception of the work environment has changed massively in past years. Telecommuting numbers keep rising: every year more directors and managers prefer to work at home or remotely than commute to crowded offices. Assuming this trend continues to grow over the next 10 years, would more people working remotely in the future reduce number of admins needed in the workforce? Or increase the potential for admin employment due to flexibility and possibly taking on multiple clients, projects and roles? There may be good potential for entrepreneurially-minded entrants to Admin/EA/PA work, which may serve as a form of insurance in terms of employment instability wrought by artificial intelligence, maybe using AI to help deliver effective and human contract admin support to executives in the form of a company with sector-experienced PAs offered to client companies on a fee per task basis.
Conclusion
The dominant trajectory for the future is where technology continues to undertake the more transactional type of work, and the future Admin/EA/PA is the executive's relationship manager. In this future, the same way that many products and services have been commoditised and the premium value is in human to human relationships, the admin is focusing on relationships both inside and outside the organisation.
Today's PA is already at a point where he or she has become fully representative of the executive's brand and the organisation's reputation. The skill set required by the job seems remarkably similar to that required by today's successful executives. Listening, reasoning, collaborating, working in complex and uncertain situations, and empathy are critically important as Admins/EAs/PAs work to provide a more sophisticated type of support to the executive. PAs are no longer co-ordinators of a small compartment of business activities, but a relationship builder, a relationship developer and a partner to the executive. Ironically, the interpersonal skills required of people in these roles are becoming more essential as the job duties themselves are alleviated by technology tools. Tapping into the human element on the job will be what sets the Admin/EA/PA of the future apart from its AI rivals.
Image credit: https://pixabay.com/images/id-4530415/
A version of this article appeared in 2018 Blueprint on the future role of the PA/EA.
This article was published in FutureScapes. To subscribe, click here.
About The Authors
The authors are futurists with Fast Future who specialise in studying and advising on the impacts of emerging change. Fast Future also publishes books from future thinkers around the world exploring how developments such as AI, robotics and disruptive thinking could impact individuals, society and business and create new trillion-dollar sectors. Fast Future has a particular focus on ensuring these advances are harnessed to unleash individual potential and enable a very human future. See: www.fastfuture.com
Rohit Talwar is a global futurist, keynote speaker, author, and CEO of Fast Future where he helps clients develop and deliver transformative visions of the future. He is the editor and contributing author for The Future of Business, editor of Technology vs. Humanity, and co-editor of a forthcoming book on Unleashing Human Potential–The Future of AI in Business.
Steve Wells is the COO of Fast Future and an experienced Strategist, Futures Analyst, and Partnership Working Practitioner. He is a co-editor of The Future of Business, Technology vs. Humanity, and a forthcoming book on Unleashing Human Potential–The Future of AI in Business.
April Koury is a foresight researcher, writer, and publishing director at Fast Future. She is a contributor to The Future of Business, and a co-editor of Technology vs. Humanity, and a forthcoming book on 50:50–Scenarios for the Next 50 Years.
Alexandra Whittington is the foresight director at Fast Future. She is a futurist, writer, and faculty member on the Futures programme at the University of Houston. She is a contributor to The Future of Business and a co-editor for forthcoming books on Unleashing Human Potential–The Future of AI in Business and 50:50–Scenarios for the Next 50 Years.
Maria Romero is a futurist and foresight researcher with Fast Future. A recent graduate from the University of Houston Master in Foresight, Maria has worked on projects for consultants, NGOs, for-profit organisations, and government clients. She is currently working on a study of AI in business.
Karolina Dolatowska is the service manager at Fast Future. She is currently studying Business English while managing several publishing and financial projects at Fast Future.