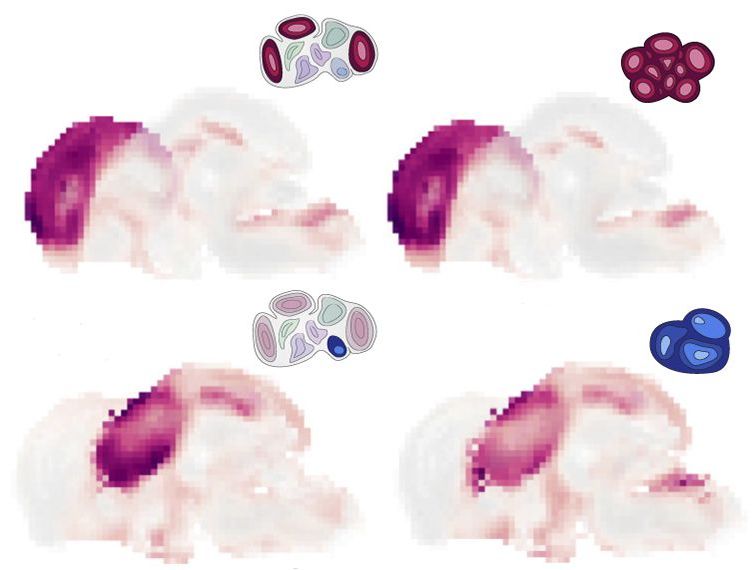 A new tool helps researchers explore the types of cells that make up brain organoids — clusters of cells that can mimic the basic structure, function and development of different parts of the brain.
The software, detailed in Cell Stem Cell, maps information about when and where genes are expressed in brain organoids onto a reference atlas of the developing mouse brain. Scientists can use the resulting overlay to develop organoids that better recapitulate the developing brain, the team says, or to uncover the effects of gene mutations and other experimental perturbations.
Brain organoids derived from the cells of people with conditions such as autism have proved useful in capturing neuronal abnormalities. But the findings are muddied by methodological differences in how researchers develop these lab-grown blobs. Advanced techniques to profile gene expression in single cells have made it easier to identify the cell types in any given organoid. But it's remained difficult to map those cell types onto different brain regions.