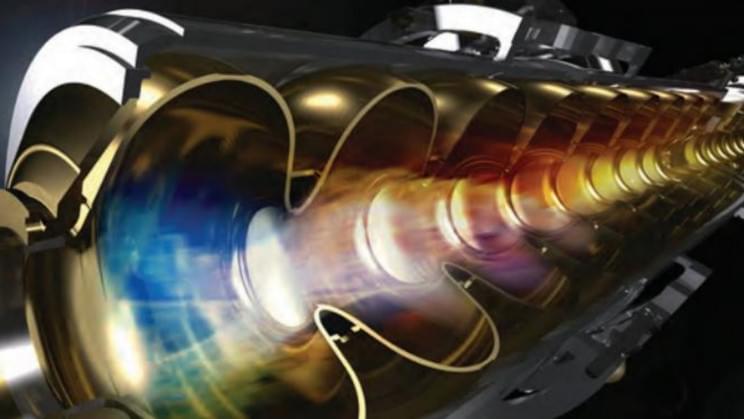 LCLS-II will be able to produce images of atoms a million times a second.
Scientists at the Department of Energy's SLAC National Accelerator Laboratory are putting the finishing touches on what will become the world's brightest laser. Called the Linac Coherent Light Source II (LCLS-II), it will be 10,000 times brighter than the brightest laser before itself, once it becomes operational.
Currently, under construction about 30 feet (9 meters) underground close to Stanford University, the laser promises to help physicists unlock some of the fundamental unknowns about our universe. The laser apparatus extends for about 2 miles (3.2 km) in a specially excavated tunnel.
Its predecessor, Linac Coherent Light Source I (LCLS-I) went live in 2009 and is able to create a beam capable of 120 light pulses a second. LCLS-II, however, crushes this record by being able to produce 1 million pulses per second.
"I think it's absolutely fair to say that the LCLS-II will usher in a new era of science," Dr. James Cryan, a staff scientist at SLAC told CNET in an exclusive tour of the new facility.
Full Story: