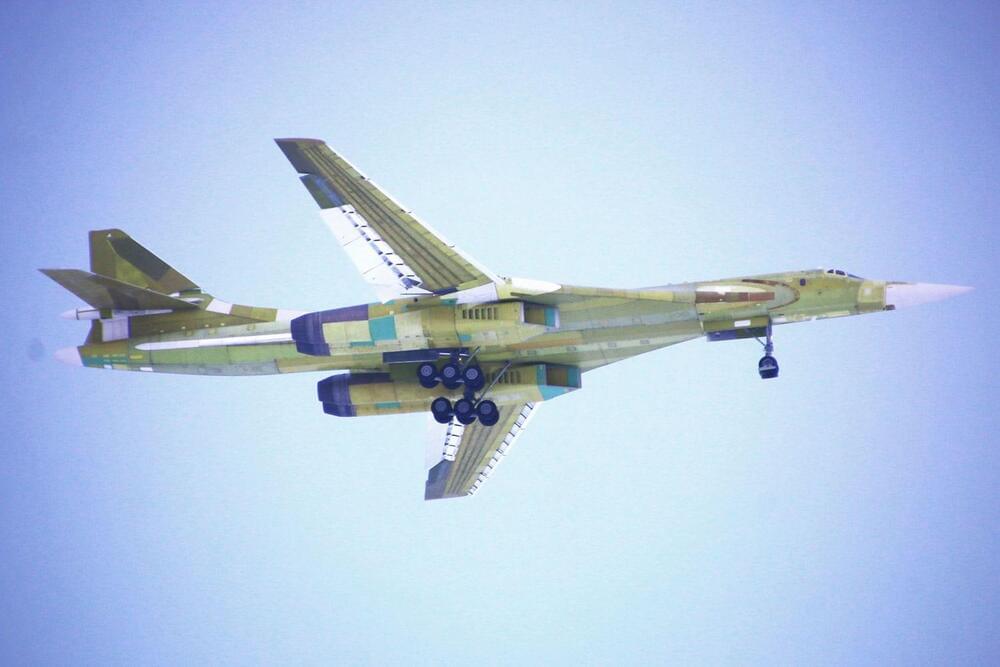 Russia's first newly manufactured Tupolev Tu-160M strategic missile carrier made its first flight on 12 January. The flight – performed at the airfield of the Kazan Aviation Plant – took place at an altitude of 600 meters and lasted about 30 minutes. The crew of test pilots of Tupolev PJSC performed maneuvers to check the stability and controllability of the aircraft in the air. It comes under the umbrella of the United Aircraft Corporation, UAC, part of the state-owned Rostec entity.
The program for the reproduction of Tu-160 aircraft in the modernized form of the Tu-160M is a part of a state contract between the Ministry of Industry and Trade of Russia and Tupolev. As a part of the program, the design documentation for the Tu-160M aircraft was completely digitized in a short time, the technology for vacuum welding of titanium products was restored, the production of aircraft airframe units was resumed. Also, new cooperation was formed from advanced industrial enterprises in the field of metallurgy, aircraft manufacturing, mechanical engineering, and instrument making.
The team has restored the full production cycle of the Tu-160, but in the M modification, using modernized engines, modernized aircraft control systems, navigation systems, weapons control systems. The modernization of the Kazan Aviation Plant played an important role in restoring the production of unique aircraft. The aircraft retains its appearance but is created on a completely new technological base using digital technologies.