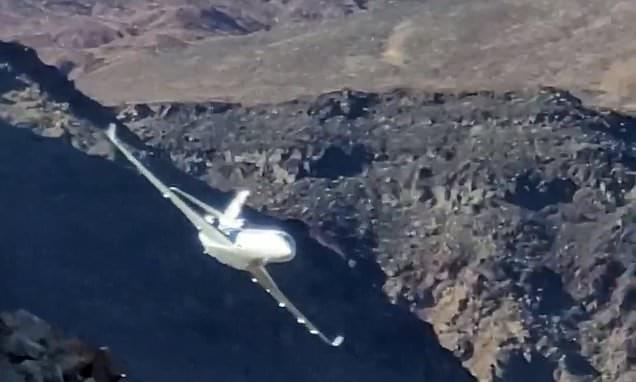 Incredible footage has emerged of a private jet roaring through a narrow pass in California's so-called Star Wars Canyon.
Aviation photographer Christopher McGreevy captured the breathtaking flight of a Dassault Falcon 8X private jet thundering through the canyon that crosses Riverside and San Diego County in Death Valley National Park.
It is unclear who was flying the jet through the valley, which is made from walls of red, grey and pink rock which look similar to the fictional Star Wars planet Tatooine — Luke Skywalker's home planet.