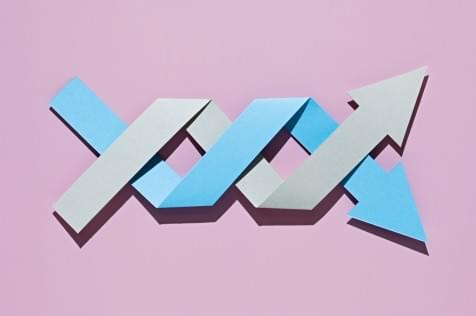 Decisions, decisions. All of us are constantly faced with conscious and unconscious choices. Not just about what to wear, what to eat or how to spend a weekend, but about which hand to use when picking up a pencil, or whether to shift our weight in a chair. To make even trivial decisions, our brains sift through a pile of "what ifs" and weigh the hypotheticals. Even for choices that seem automatic—jumping out of the way of a speeding car, for instance—the brain can very quickly extrapolate from past experiences to make predictions and guide behavior.
In a paper published in January 2020, in Cell, a team of researchers in California peered into the brains of rats on the cusp of making a decision and watched their neurons rapidly play out the competing choices available to them. The mechanism they described might underlie not just decision-making, but also animals' ability to envision more abstract possibilities—something akin to imagination.
The group, led by the neuroscientist Loren Frank of the University of California, San Francisco, investigated the activity of cells in the hippocampus, the seahorse-shaped brain region known to play crucial roles both in navigation and in the storage and retrieval of memories. They gave extra attention to neurons called place cells, nicknamed "the brain's GPS" because they mentally map an animal's location as it moves through space.