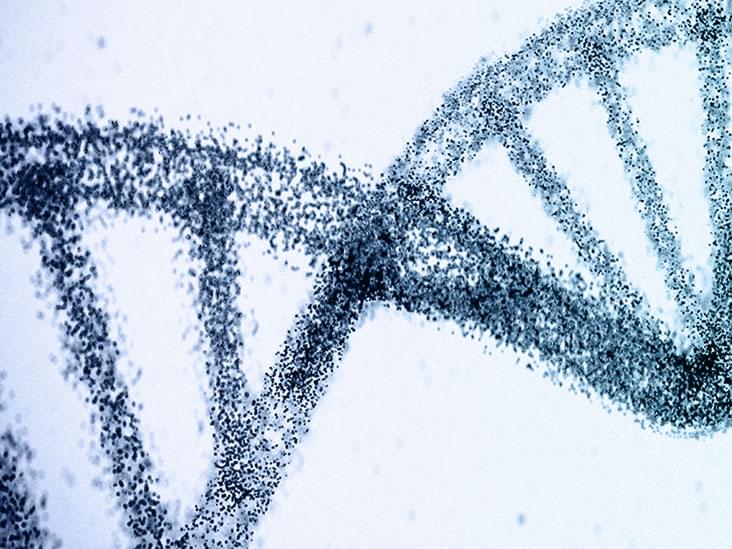 𝙀𝙫𝙤𝙡𝙪𝙩𝙞𝙤𝙣𝙖𝙧𝙮 𝙗𝙞𝙤𝙡𝙤𝙜𝙞𝙨𝙩𝙨 𝙝𝙖𝙫𝙚 𝙩𝙧𝙤𝙪𝙗𝙡𝙚 𝙚𝙭𝙥𝙡𝙖𝙞𝙣𝙞𝙣𝙜 𝙬𝙝𝙮 𝙨𝙘𝙝𝙞𝙯𝙤𝙥𝙝𝙧𝙚𝙣𝙞𝙖 𝙖𝙣𝙙 𝙗𝙞𝙥𝙤𝙡𝙖𝙧 𝙙𝙞𝙨𝙤𝙧𝙙𝙚𝙧 — 𝙬𝙝𝙞𝙘𝙝 𝙖𝙧𝙚 𝙝𝙞𝙜𝙝𝙡𝙮 𝙝𝙚𝙧𝙞𝙩𝙖𝙗𝙡𝙚 𝙘𝙤𝙣𝙙𝙞𝙩𝙞𝙤𝙣𝙨 — 𝙥𝙚𝙧𝙨𝙞𝙨𝙩 𝙞𝙣 𝙥𝙤𝙥𝙪𝙡𝙖𝙩𝙞𝙤𝙣𝙨 𝙙𝙚𝙨𝙥𝙞𝙩𝙚 𝙝𝙖𝙧𝙢𝙞𝙣𝙜 𝙧𝙚𝙥𝙧𝙤𝙙𝙪𝙘𝙩𝙞𝙫𝙚 𝙛𝙞𝙩𝙣𝙚𝙨𝙨.
𝙍𝙚𝙨𝙚𝙖𝙧𝙘𝙝𝙚𝙧𝙨 𝙢𝙖𝙮 𝙝𝙖𝙫𝙚 𝙛𝙤𝙪𝙣𝙙 𝙖𝙣 𝙚𝙭𝙥𝙡𝙖𝙣𝙖𝙩𝙞𝙤𝙣 𝙞𝙣 𝙧𝙚𝙘𝙚𝙣𝙩𝙡𝙮 𝙚𝙫𝙤𝙡𝙫𝙚𝙙 𝙧𝙚𝙜𝙞𝙤𝙣𝙨 𝙤𝙛 𝙩𝙝𝙚 𝙝𝙪𝙢𝙖𝙣 𝙜𝙚𝙣𝙤𝙢𝙚 𝙩𝙝𝙖𝙩 𝙖𝙧𝙚 𝙣𝙤𝙩 𝙪𝙨𝙪𝙖𝙡𝙡𝙮 𝙧𝙚𝙘𝙤𝙜𝙣𝙞𝙯𝙚𝙙 𝙖𝙨 𝙜𝙚𝙣𝙚𝙨 𝙗𝙪𝙩 𝙘𝙖𝙣 𝙨𝙩𝙞𝙡𝙡 𝙘𝙤𝙙𝙚 𝙛𝙤𝙧 𝙥𝙧𝙤𝙩𝙚𝙞𝙣𝙨.
𝙏𝙝𝙞𝙨 "𝙙𝙖𝙧𝙠 𝙜𝙚𝙣𝙤𝙢𝙚" 𝙢𝙖𝙮 𝙜𝙚𝙣𝙚𝙧𝙖𝙩𝙚 𝙥𝙧𝙤𝙩𝙚𝙞𝙣𝙨 𝙩𝙝𝙖𝙩 𝙖𝙧𝙚 𝙫𝙞𝙩𝙖… See more.
The Neuro-Network.
𝐂𝐥𝐮𝐞𝐬 𝐭𝐨 𝐨𝐫𝐢𝐠𝐢𝐧𝐬 𝐨𝐟 𝐛𝐢𝐩𝐨𝐥𝐚𝐫 𝐚𝐧𝐝 𝐬𝐜𝐡𝐢𝐳𝐨𝐩𝐡𝐫𝐞𝐧𝐢𝐚 𝐟𝐨𝐮𝐧𝐝 𝐢𝐧 '𝐝𝐚𝐫𝐤 𝐠𝐞𝐧𝐨𝐦𝐞'
---
The authors of a recent study on the genetics of schizophrenia and bipolar disorder identify a potential role for the so-called dark genome.