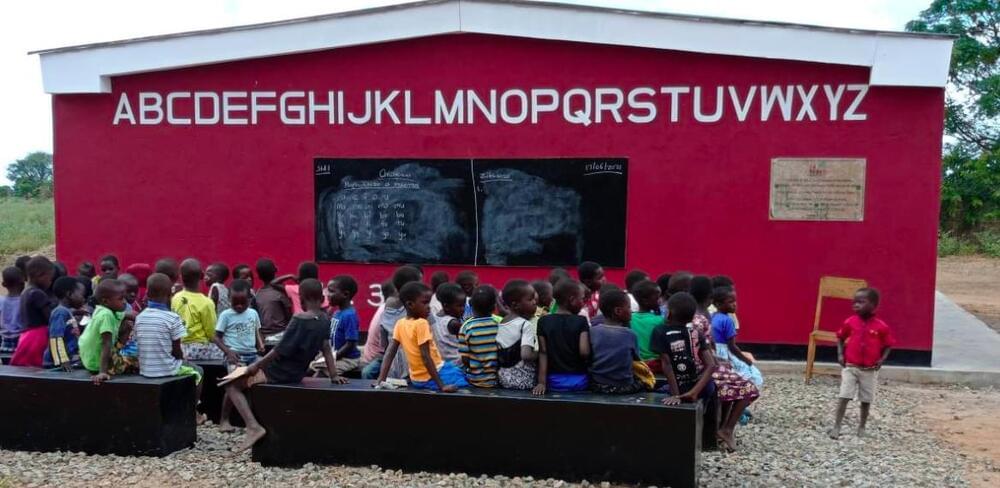 Olipa Elisa said her 10-year-old son used to have to hike 5km (3 miles) every day to the nearest school, often arriving late and exhausted.
"I am very excited that we now have a school closer to my home, and my child will not have to take the long journey," said Elisa, 38. "What we need is more of these learning blocks to accommodate other classes."
Run by 14Trees, a joint venture between Swiss cement manufacturer LafargeHolcim and British development finance agency CDC Group, the project was faster, cheaper and less energy-intensive than conventional construction, said 14Trees managing director Francois Perrot.