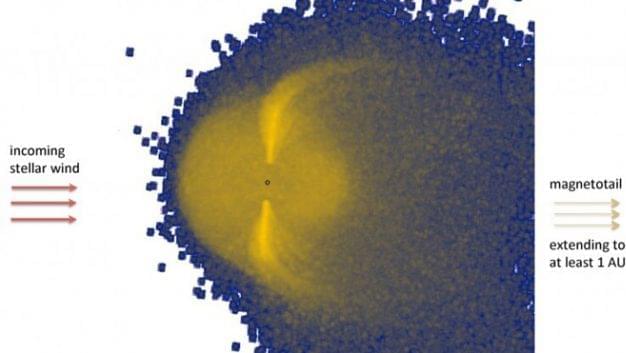 All we can say about most of the 4,000+ known exoplanets is that they exist. Their physical characteristics are unknowable with current technology, but a few have given up some secrets. Astronomers using the Hubble Space Telescope have identified a magnetic field around the exoplanet HAT-P-11b. Earth's magnetic field is essential for our continued existence, and this is the first time we've confirmed one around an exoplanet.
Earth and several other objects in our solar system have magnetic fields, a consequence of the way planets and moons interact with the solar wind. On Earth, the magnetosphere deflects damaging radiation, which would otherwise render the surface inhospitable. Fields surrounding exoplanets could serve a similar purpose. There was every reason to think exoplanets could have magnetic fields like the ones we see locally, but this is the first time we've been able to confirm that.
Astronomers from the University of Arizona observed the exoplanet HAT-P-11 b across six transits — that's when the exoplanet passes in front of its host star from our perspective. This is how the HATNet Project discovered HAT-P-11 b in 2009. It was confirmed and further characterized later using radial velocity measurements from the Keck Observatory, which is the other standard method for detecting distant planets. Although, HAT-P-11 b is relatively close in the grand scheme at just 123 light years away.