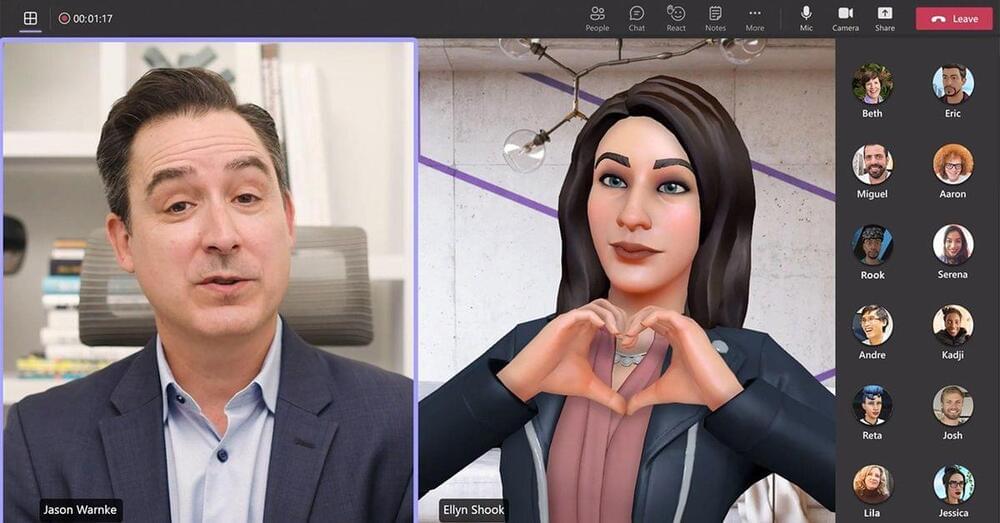 Microsoft is entering the race to build a metaverse inside Teams, just days after Facebook rebranded to Meta in a push to build virtual spaces for both consumers and businesses. Microsoft is bringing Mesh, a collaborative platform for virtual experiences, directly into Microsoft Teams next year. It's part of a big effort to combine the company's mixed reality and HoloLens work with meetings and video calls that anyone can participate in thanks to animated avatars.
With today's announcement, Microsoft and Meta seem to be on a collision course to compete heavily in the metaverse, particularly for the future of work.
Microsoft Mesh always felt like the future of Microsoft Teams meetings, and now it's starting to come to life in the first half of 2022. Microsoft is building on efforts like Together Mode and other experiments for making meetings more interactive, after months of people working from home and adjusting to hybrid work.