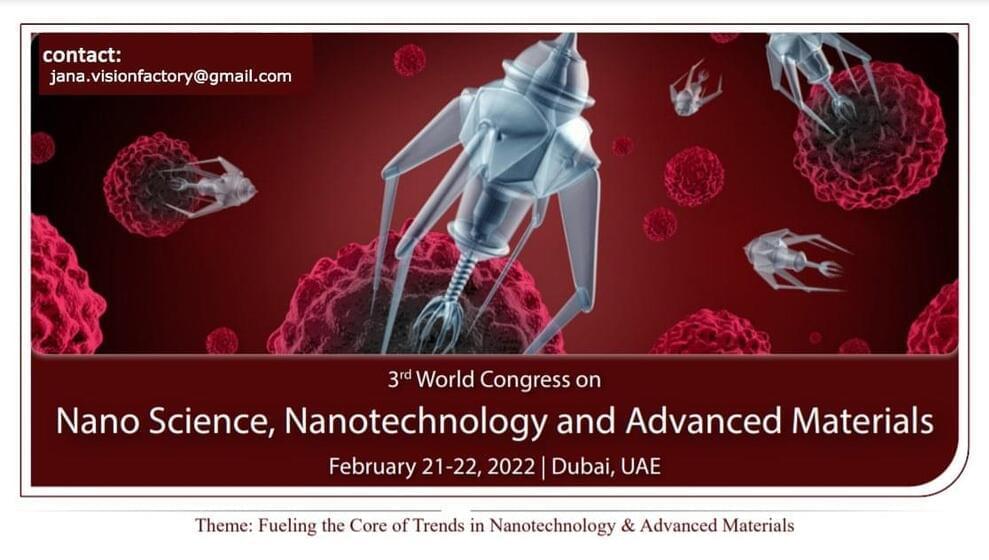 Upcoming International Conference at "3rd World Congress on NanoScience, Nanotechnology & Advanced Materials (WCNSN-2022)"scheduled on February 21–22, 2022 at Dubai, UAE. Which bounded with the theme "Fueling the Core of Trends in Nanotechnology & Advanced Materials"
WCNSN-2022 primary goal is to bring all the experts in Nano-field and proclaim the knowledge, share the innovative ideas among academicians, scholars, industrialists, researchers, developers and students, more over it is great platform to create new contacts with the experts in NanoScience and Nanotechnology field throughout the world.
WCNSN-2022 includes plenary presentations, keynote session, oral talks, posters, exhibitions, workshops, symposium and interactive discussions.
To get a discount, Please use code: VF-PHR2021
If you are interested and want more information do not hesitate to contact me. I'll be happy to help you.
Have a nice day!