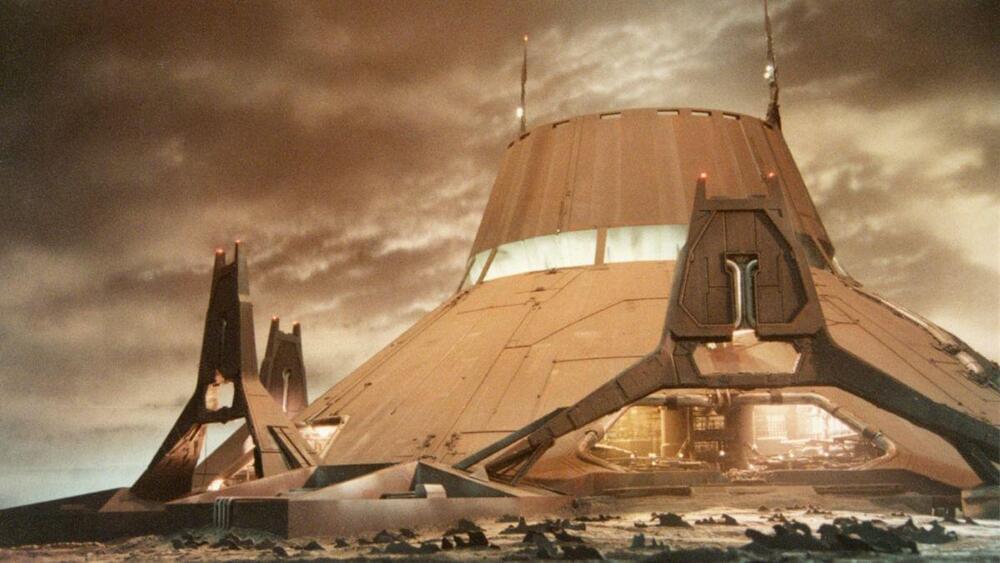 Back to Aliens, we find "Building Better Worlds" as the main slogan of the nefarious Weyland-Yutani Corporation. Apparently, terraforming (and presumably mining) celestial bodies is a large part of their galactic business. When acid hits the fan and the xenomorphs take over Hadley's Hope, their operations on LV-426 have been active for decades. But is that enough time for Acheron (formally labelled as LV-426) to develop a breathable atmosphere?
The film itself doesn't have many answers when it comes to terraforming, but the procedure appears to revolve around reutilizing the existing atmosphere – breaking down pre-existing elements, transforming, and redistributing them – instead of starting from scratch, which would indeed take centuries. Basically, mankind can't turn any planet or planetoid into an Earth-like environment in the Alien universe; most components need to be present already, same goes for the atmospheric conditions. This fixes the centuries-long problem that comes up in other works of fiction, or at least makes the storytelling more realistic.
Complementary material detailing the Alien universe's history and technology claim the first "Automated Atmosphere Processor" became a reality in 2,029 with a first terraforming process happening on Gliese 667 Cc during the 2030s and ending around 2040. The Weyland Corp Terraforming Division was created in 2,072 effectively starting a new age of space exploration. As stated before, native atmospheres are transformed thanks to the company's "Atmosphere Processing Plants" and other techniques, such as algae bloom tanks that consume excess carbon dioxide and generate oxygen. It all depends on the properties of planets which have been previously scouted, inspected, and approved for viable terraformation.