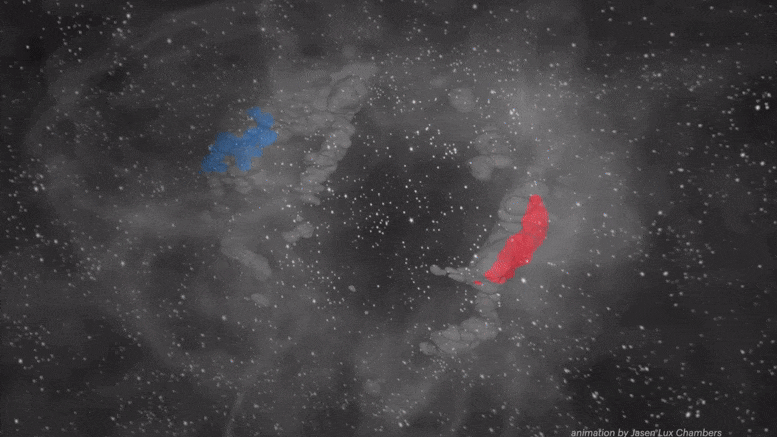 Astronomers analyzing 3D maps of the shapes and sizes of nearby molecular clouds have discovered a gigantic cavity in space.
The sphere-shaped void, described today in the Astrophysical Journal Letters, spans about 150 parsecs — nearly 500 light years — and is located on the sky among the constellations Perseus and Taurus. The research team, which is based at the Center for Astrophysics | Harvard & Smithsonian, believes the cavity was formed by ancient supernovae that went off some 10 million years ago.
The mysterious cavity is surrounded by the Perseus and Taurus molecular clouds — regions in space where stars form.