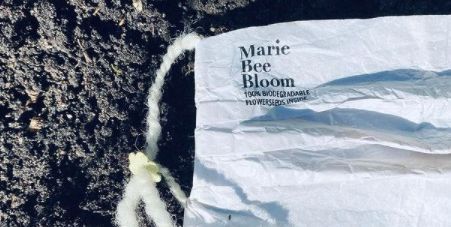 What a beautiful idea.
---
A woman from the Netherlands has come up with an innovative alternative design for a face mask. Marianne de Groot-Pons, a graphic designer living and working in Utrecht, has created 100% biodegradable masks made out of rice paper and embedded with flower seeds. Once you've gotten enough wear out of it, you simply plant the mask and wait for the flowers to grow.
What a lovely take on an object which has become a daily essential in our lives.
This content is imported from Instagram. You may be able to find the same content in another format, or you may be able to find more information, at their web site.