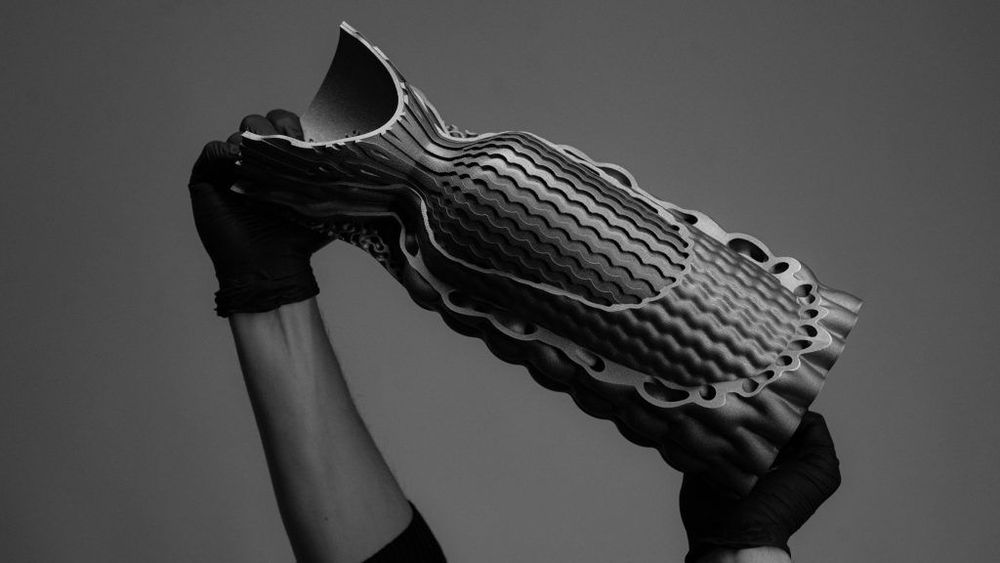 Unlike a traditional rocket engine, which consists of individually designed parts that are combined together the AI designed rocket engine was 3D printed as one continuous piece. This includes both the combustion chamber where fuel and oxidiser is burned and the surface channels, through which the fuel is circulated to cool the chamber and keep it from overheating.
"In a rocket, the cooling channels are generally welded onto the combustion chamber, which through wear and tear can cause errors and explosions," explained Hyperganic's design director Duy-Anh Pham.
---
For the past number of years I've been taking about the rise of so called Creative Machines, Artificial Intelligence (AI) based "innovation" machines, that can design and innovate things for themselves without any human intervention – things such as aircraft parts, chairs, fashion lines, interplanetary rovers, self-evolving robots, and Under Armour trainers. And now those same creative machines have made yet another leap, and again it's another first for the space industry, after German software company Hyperganic announced they'd developed a 3D printed rocket engine prototype, which was completely designed by AI.