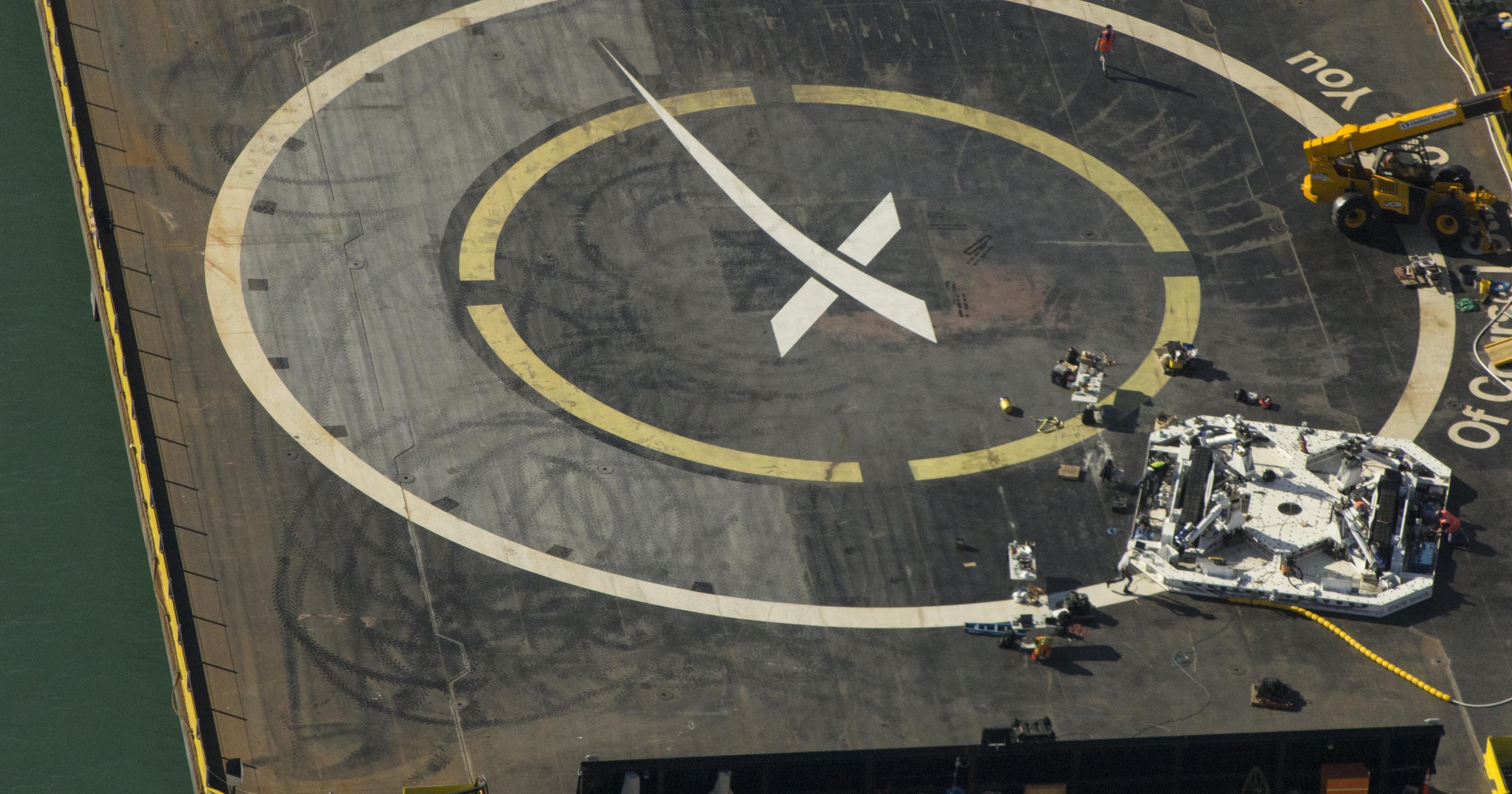 Stephen Marr had his suspicions when he photographed a mysterious piece of equipment atop SpaceX's drone ship at Port Canaveral on Monday.
"I knew there was something different there," Marr, 34, said.
So he did what any lover of space and social media would do: He posted it online. Reddit users quickly propelled Marr's clear, high-resolution photo to the top of the website's SpaceX community and so began discussion that the object was likely a highly anticipated robot that would interact with Falcon 9 first stages.
Read more