Western Canada's most futurist-oriented longevity organization, the Lifespan Society of British Columbia, has organized a first-class life extension conference, which will take place later this fall in the heart of downtown Vancouver. The Longevity and Genetics Conference 2014 offers a full-day of expert presentations, made accessible to a general audience, with keynote on the latest developments in biorejuvination by Aubrey de Grey of SENS Research Foundation. The conference will be interactive, with a panel session for audience questions, and VIP options for further interaction with speakers.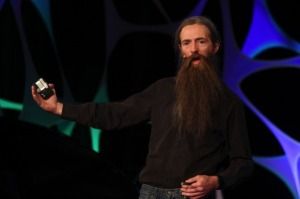 Who will be there? In addition to Aubrey de Grey, there are four other speakers confirmed thus far: Dr. Angela Brooks-Wilson, Head of Cancer Genetics at the Michael Smith Genome Sciences Centre at the BC Cancer Agency, Dr. S. Jay Olshansky, Board of Directors of the American Federation of Aging Research, and co-author of The Quest for Immortality: Science at the Frontiers of Aging, Dr. Clinton Mielke, former Mayo Clinic researcher and founder of the quantified self platform "infino.me", and lastly, one of futurism's most experienced and dedicated radical longevity advocates, Benjamin Best, who is currently Director of Research Oversight at the Life Extension Foundation. This conference is a multi-disciplinary event, engaging several points of interest and relevance in the longevity space, from the cellular, genetic science of aging, to the latest epidemiological and even demographic research. You can also expect discussion on personalized medicine and quantified self technologies, as well as big picture, sociological and philosophical, longevity-specific topics.
All around, the 2014 Longevity and Genetics conference, set to take place Saturday November 15, has a lot to offer, as does the host city of Vancouver. A recent study has indicated that a majority of Canadians, 59%, are in favor of life extension technology, with 47% expecting that science and technology will enable living until 120 by 2050. The Lifespan Society of British Columbia is keeping that momentum and enthusiasm alive and growing, and I'm glad they have organized such a high-calliber event. Tickets are currently still available. Learn more about the event and purchase tickets here.