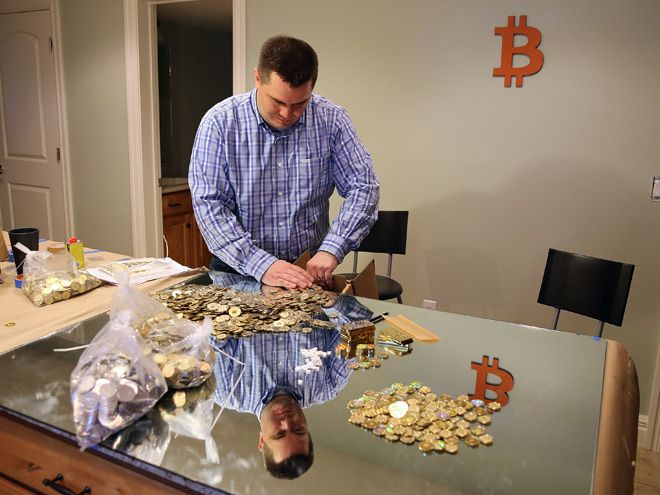 Mike Caldwell spent years turning digital currency into physical coins. That may sound like a paradox. But it's true. He takes bitcoins — the world's most popular digital currency — and then he mints them here in the physical world. If you added up all the bitcoins Caldwell has minted on behalf his customers, they would be worth about $82 million.
Basically, these physical bitcoins are novelty items. But by moving the digital currency into the physical realm, he also prevents hackers from stealing the stuff via an online attack. Or at least he did. His run as the premiere bitcoin minter may be at an end. Caldwell has been put on notice by the feds.
Just before Thanksgiving, he says, he received a letter from the Financial Crimes Enforcement Network, or FINCEN, the arm of the Treasury Department that dictates how the nation's anti-money-laundering and financial crime regulations are interpreted. According to FINCEN, Caldwell needs to rethink his business. "They considered my activity to be money transmitting," Caldwell says. And if you want to transmit money, you must first jump through a lot of state and federal regulatory hoops Caldwell hasn't jumped through.